---
"More Maps and Other Flight Information"
---
On the previous page, I gave a brief explanation about how we choose our launch and landing sites. One of the places we land at on a regular basis, if the wind allows, is the Hunter's Ridge area near NW 46th and HWY 75. There is a large amount of open space there and the businesses and consumers in the area have been friendly and welcoming.
To date, I've been able to land in the Hunter's Ridge development 17 times since earning my pilot's certificate in 2006. The map below shows some of the flight paths that got me there.
---
"Wherever the wind takes you"
---
The flight tracks below show some of the unique twists and turns that an aircraft that travels with the winds can take.
The first is an example of what we call a nice 'steerable' morning. The lower level winds took us to the southeast, while the upper winds took us to the northwest. When these winds remain consistent we can essentially guide the balloon wherever we want it to go.
The second and fourth tracks represent evening flights where the wind went 'light and variable'. In situations like this we are truly at the mercy of the winds as they are inconsistent and unpredictable. These can be some of the most frustrating flights for the pilot if they are in an area with limited landing sites available, but in an open area it can provide for some unique flight opportunities like the one shown in the fourth track over the pond. The 'splash and dash' picture near the bottom of some of the pages on this website was taken during that flight.
The third track is an example of light lower level winds 'swirling' in a valley. I was able to fly around in the same area for more than a half an hour landing 5 times within only a few hundred feet of my chase crew that was waiting to help pack up. The chase crew was of the opinion that I may have dragged that one out a little longer than I needed to because one of my passengers was Sydney Friar, Miss Missouri. I maintain the claim that I was just having too much fun flying the balloon to stop.
| | |
| --- | --- |
| | |
| Topeka - 05-12-2007 | Topeka 11-09-2008 |
| | |
| --- | --- |
| | |
| Branson - 10-22-2011 | Kansas City 06-27-2015 |
---
"Memorable Flights"
---
06-23-2008

Carlisle, Iowa

We were in Iowa for Hocus Pocus' annual inspection and decided to sneak in a flight beforehand. With limited crew available and John Jensen also flying we decided to fly and land together so we could share crew for inflation and pack up.

It was a great morning and we were able to fly around a bend in the river below the treetops. Our landing site ended up being at a vineyard with friendly and helpful owners. It remains in my memory as one of my most peaceful, enjoyable, and stress free flights.

Also of note, the flight took us within a few hundred feet of the place that I landed for my private pilot checkride, and it ended about a mile from where I launched for my commercial pilot checkride.
08-22-2008

Garden City, Kansas

Though the flight wasn't too far out of the ordinary, the launch site was.

It was a little breezy but Steve Libel, Brian Carlson, and I decided to fly and we were trying to find a low spot to launch from that would shelter us from the wind. The best place we could find was the dry river bed, so we literally launched from the middle of the river next to the highway overpass. I'm sure it provided an interesting view for the people driving across the bridge.
10-20-2012

Branson, Missouri

Aside from the fantastic flying area that Branson Creek provided, the Branson rally asked us if we would be able to fly a 'local celebrity'. When I heard that Barry Williams was on the list I quickly volunteered.

I grew up watching The Brady Bunch reruns and there was no way I was going to pass up the opportunity to fly 'Greg Brady'. I mean come on... Johnny Bravo??? Yeah, I'm in.

He and his publicist took a flight in Hocus Pocus that morning and he was very friendly and talkative. He is an airplane pilot and showed a legitimate interest in the balloon so I let him take the controls for a little while.

About halfway through the flight he looked around commented that it was such a beautiful morning and I couldn't resist replying "Yep, Sunshine Day". He just groaned and rolled his eyes. One point for me.
05-12-2013

Anthony, Kansas

The Sunflower Balloon Fest takes place on Mother's Day weekend, and on this flight I had my mother Connie and my wife Julie with me.

We had picked out the Anthony Lake area for a landing site, but as we got closer I realized that with the area having had so little rain, the lake was dry so I saw another opportunity I may never get again, so I decided to land 'in' the lake.

There was an abundance of golf balls and a few dead fish, and it was certainly one to remember. The crew walked us over to the swim beach to pack up. Now I can say I have not only taken off in a river, but I have also landed in a lake.
09-07-2013

Topeka, Kansas

It was my son's 12th birthday and the Saturday morning flight at our Huff 'n Puff hot air balloon rally. Several balloons had already landed at Billard Airport and I was on my way there too.

The tower personnel at the airport have always been friendly and welcoming. With rather steerable winds near the surface I saw an opportunity that I couldn't pass up, so I got on the radio and in true 'Top Gun' fashion, I requested permission to buzz the tower.

The controller came back with a chuckle and a 'go ahead' and he even stepped out onto the deck with a cup of coffee. A part of me was hoping he would spill it on his shirt as we went by, but he didn't... I'm sure he just didn't want to ruin the Huff 'n Puff shirt he was wearing.

This pass on the tower is where the picture on the LTAirway home page was taken. While continuing on my way to a landing near the hanger, I requested and was granted permission to do a touch and go on Runway 36. It's not very often somebody gets to do a touch and go on that runway while traveling west.

I felt like a 'real pilot' that day.
07-09-2014

Indianola, Iowa

It was my commercial pilot checkride, and the Designated Examiner, Rob Bartholomew had given me the task of landing at the Balloon Field in Indianola.

As we were about a mile out, I noticed a large 'X' mowed in the weeds and I asked him about it. He said it was used as a runway by remote controlled airplanes and told me to "just make it to the field and we'll be fine", but I had found myself a target.

I was pretty sure I had already passed his test, so I added in one of my own. With a couple of quick altitude / direction changes we came in about 8 mph and the basket dragged right across the center of the 'X' coming to rest about 10 feet beyond.
---
"A Thousand Words... give or take"
---
| | | |
| --- | --- | --- |
| | | |
| Lighter Than Airway Chief Pilot Tony Goodnow at age 9 helping his mother Connie with Nautilus after a flight | | Tony's father Jerry flying Hocus Pocus |
| | | |
| --- | --- | --- |
| | | |
| Brian Carlson with Tropical Sunrise and Tony Goodnow with Nocturnal inflated inside the Kansas Expocentre | | The Brady Bunch's Barry Williams flying in Hocus Pocus |
| | | |
| --- | --- | --- |
| | | |
| Hocus Pocus in the valley below the launch field in Branson | | Low lying fog on a morning flight |
| | | |
| --- | --- | --- |
| | | |
| A view of downtown Topeka from the southwest | | Lay out landing in a cut wheat field in Garden City |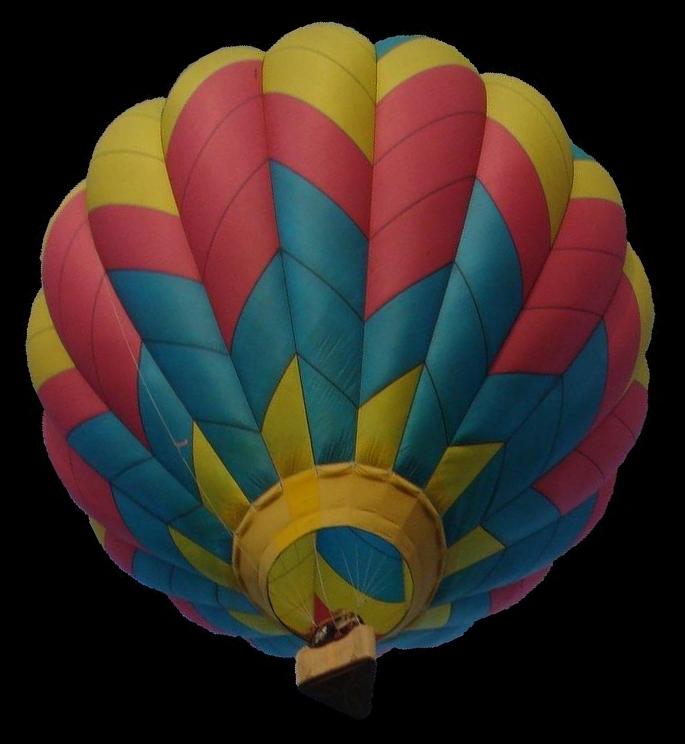 ---
---
We are members of the Great Plains Balloon Club, a group of ballooning enthusiasts who share a passion for the sport and encourage anyone interested in ballooning to follow their dreams and keep the true spirit of ballooning alive and well. We also believe that maintaining an active membership in the Balloon Federation of America, a unified voice representing balloonists across the U.S., is a vital step to keep ballooning as an activity that can be experienced by people from all walks of life.
---

---
A special "Thank You" goes out to all of the landowners across the country who allow balloonists to launch and land on their property. If it wasn't for your hospitality none of this would be possible. We are at the mercy of the winds and consider ourselves lucky to meet so many wonderful people when we drop in uninvited. We hope you have had a pleasant experience and have some photos and special stories of your own to share with your friends and families.